Increase revenues by improving communication
Eliminate recurring problems that interfere with productivity
Create a workplace culture you and your employees love to be within every dayc v
Shift conventional mindset that limits potential and growth
Create change that is long lasting not simply hype and motivation for the moment
Learn new skills that improve productivity, sales, relationships and more
Understand how communication can become a tool rather than a barrier for success
Dynamic and fun keeps people engaged and learning ensuring your return on investment of time and money
Affordable solutions you can refer to again and again
Multiple people can share the resource maximizing the value of your investment
Information provided in a format that suits your time and learning style
Effective by themselves or combine with coaching or workshops
Grab these complimentary audios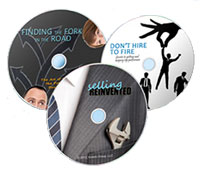 Subscribe now and get THREE absolutely free insightful audios from Linda:
Don't Hire to Fire
Finding the Fork in the Road
Selling Reinvented
Our coaching focuses on real results.
We build an environment that keeps your company fresh and on the cutting edge.
We've done extensive work with clients across North America & internationally.
We've developed a series of tools to allow you to work at your own pace.
Incedo Group is deeply invested in your desire to naturally optimize your company's people-power.
"Something to know when working with Incedo: most of your work will be done when you are not with Incedo… Your work and the results will come when you are alone with your thoughts – analyzing operations, administration and sales/growth in your company… through the new prism given to you by Incedo. Revelations, insights and "moments of clarity" will come when you are contemplating the minute details of the "what if you looked at it this way…" guidance that you will get from Incedo. I know what I know… and most importantly: I know what I don't know because of my work with Incedo… The most important decisions we make are the ones we make when we decide not to act. Incedo helps you see when those decisions must be made… and to make them."

Richard Trimber,

Counter Intelligence, Inc.
"Linda is terrific. Her focus on communication really pays off. We walked through several difficult conversations and how I could make my points effectively and expect results. She also taught me the important role active listening plays in effective communication. As a result, I am able to have really difficult conversations with my employees and both of us walk away feeling as if we have gained from the interchange. Linda can tackle any aspect of leadership. Together we worked through personnel issues, staff meetings, defining goals and expectations, managing up and managing employees. There is no doubt that my skill set as a manager and leader is both broader and better defined as a result of my working with her."
"We came to Linda with a major business partnership challenge that had been hindering our growth for over 1 year. Our goal was to create an amicable solution to this long lasting issue that would allow the business and the partnership the least impact to move forward. She took control of the situation with a reasonable estimate for how long it would take and worked with us until all parties involved were pleased with the result. She has a knack for the interpersonal components of management teams and partnerships and we are looking forward to continuing to grow our business with her guidance behind the scenes. Linda has been a successful business owner so her advice comes from extensive experience. As a consultant she is positive and friendly, but she does not waste time getting to the desired goals. I would recommend her as a consultant and would feel comfortable socializing with her at a dinner party. Thanks for all of your help Linda."

Ryan Diener, LAc, Dipl.CH,

Holistic Health Associates, Inc