Incedo Coaching Focuses On Real Results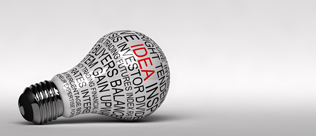 Incedo helps you build an environment that keeps your company fresh and on the cutting edge. We help owners, entrepreneurs, and corporate executives turn on the light bulb of innovation that will push you ahead and examine what might be holding you back. Our programs encourage you to find creative solutions to tough problems and establish strong relationships with clients, employees, colleagues, affiliates. We help you develop your potential so you can become the company ready for new challenges.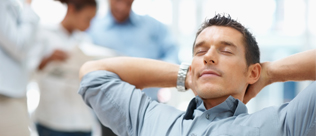 Everything peaceful on the corporate homefront? We help you defuse organizational challenges as they occur with crisis management and conflict management strategies – and prevent them from arising again by putting systems in place. Unlike your run-of-the-mill organizational development consulting firm, Incedo Group is deeply invested in your desire to naturally optimize your company's people-power.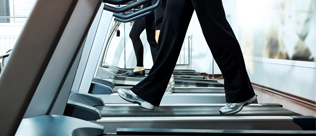 Feel like you're running in place? Often, we find that poor communication blocks your efforts to move forward in other areas. We want to help you to build a strategic planning process, enhance your profitability, advance your organizational development, and minimize your internal challenges. Improving the way you communicate internally and with the outside world will help you achieve your corporate goals and move forward.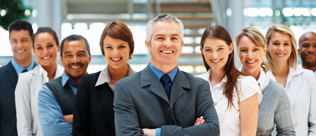 What about your company leadership? We work with your company's leaders to leverage their natural strengths. By helping them strengthen their ability to communicate effectively , we help them to perform better and demonstrate that they truly love what they do within your company everyday. We can help you recognize and groom emerging leaders. If your company needs to plan for a transition in leadership, Incedo Group coaching, workshops, and seminars can help you build the bridge to the future that your workforce is ready to cross when the time comes.
In short, we help you build an environment that fosters innovative thinking, strong communication, and trust.
Located in the Washington DC area, we've done extensive work with clients across North America but our workplace is the world. Linda Finkle has taken her easy-going, take-no-prisoners style and the great programs offered by The Incedo Group to Europe and Asia.
Why do organizations choose to work with Incedo Group?
The short story? We do a great job. Our strong suite of programs touch on every essential aspect of strategic planning and organizational development. Linda Finkle and the other highly-credentialed coaches who work with us are top-notch and share an unparalleled commitment to excellence. Most importantly, we get results.
Included at no extra charge… Our presentation rocks. As relevant as our curriculum is to your business today, you know that presentation skills counts. Even if you know your company needs help, your eyes glaze over at the thought of yet another expert jetting in for the day , leaving a few good thoughts and some handouts, that are often forgotten by the time you pay the bill. At Incedo Group, we approach things differently with coaching sessions and workshops that are thought provoking and hard hitting, yet fresh and fun. We are not afraid to bring humor into the executive office and workshop room. For more on this, please review our No-Pantyhose Clause.
Is all this just talk? Participants in Incedo Group events may go away laughing but they are also more thoughtful and ready to change. Our followup studies indicate that people remember what we had to say months later. Why are we effective?
Case Studies
Here are a few highlights from our case studies section that show how we have helped past clients with business problems that were draining their resources.
This client now makes better hiring choices. Hiring the right people is always challenging, but this software company lost half of their new hires within 3-6 months. This high turnover left them with a largely inexperienced work force. Incedo Group found that the company lacked a clear vision of what they were looking for in employees. With no job descriptions developed, no formal training, and no metrics in place to measure performance, the Company was a revolving door. Incedo Group helped them develop a more stable workforce by putting all these things in place, plus helped them improve the way they communicated their expectations to employees. Read the full case study here.
The client works less and enjoys it more. A small business owner/entrepreneur worked 70+ hours a week, but felt stressed out 24/7. He felt like his staff couldn't manage without him, took no time for himself, and felt he had no help with the care of his aged mother, despite the fact that he had other siblings willing to help. Incedo Group helped him develop time management skills and overcome his feelings that he was the only responsible person on the scene at work and at home. We also instituted performance metrics for key personnel that reassured him that things were under control even in his absence. Read the full case study here.
This client realized he was a leader not a manager. A young entrepreneur who had great ideas and excellent business acumen took his company from a net worth of S10M to $50M within four years, but managed to alienate everyone on the staff. He micro-managed all aspect of the business and frequently penalized staff for not meeting expectations which he had not communicated. When he was upset, he sent out email tirades but had few face-to-face conversations. The Incedo Group worked with him on his communication skills and style as well as his expectations of others. We helped him delegate day-to-day activities to managers, while setting up performance metrics for employees. Read the full case study here.
Both case studies about problems we have solved and testimonials from satisfied clients tell our story. The Incedo Group is about concrete results.