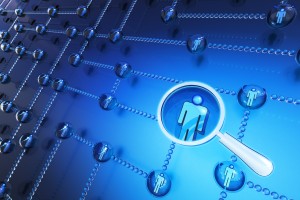 FounderDating, a website designed to help entrepreneurs connect with each other for mentoring, business partnerships and JV ventures is gaining traction in the startup community. But many entrepreneurs still doubt the long-term effectiveness, compatibility and the foundation of JV partnerships forged through online business match-making sites such as this.
Even JV partnerships forged through Linkedin are still seen as "non-traditional" by entrepreneurs who stand by the traditional way of selecting a JV partner—previous collaborations, shared alma mater or work relations.
I suppose they have a valid point… After all, just as in online dating, entrepreneurs looking for JV partners online have no assurance that the people they 'meet' through these websites are serious entrepreneurs—not just out-of-job yuppies looking for a paycheck.
And then there's the unrealistic expectations caused by people's tendency to hype-up their online profiles. Looking for a 6-foot guy, brown eyes, lean and athletic built? Sure you'll find a couple of them in online dating sites, but how many of the profiles in the search results actually meet that criteria in person? Similar problems exist in business networking sites.
Yes, some of these sites have a rigorous application process and the sign-up fee deters spammers, non-entrepreneurs and daydreamers looking for a way to quit their day job. But that still won't prevent miscommunications and unmet expectations; because how you interpret what you read in the online profiles of these entrepreneurs can't be controlled by any moderator or background checker.
That doesn't mean I'm 100% against JV and business partnership match-making sites. They work, if you keep your eyes wide open and you have a screening process in place. You can't just choose anyone who sounds remotely capable of doing the work. Compatibility is very important, too.
Some Pointers in Looking for JV Partners Online:
Create a "persona" for your preferred JV partner—be as detailed as you can. What work experience or skills are you looking for? Are you looking for specific values or attitudes?
Do a background check on potential JV partners before you invite him for coffee and start sharing privy information about products.
Observe how a potential JV does business—do you like how he treats customers and employees? Do you share the same goals and values? It's important you know this early, before you spend so much time together only to find out that you want to head in different directions.
Is he a serious entrepreneur—Before you get excited, ask the potential JV partner what he expects in terms of work hours and salary. If he's not prepared to do the work or if he's too expensive for your budget, then find someone else.
In the end, it all comes down to forming a business partnership and JV based on similar values and goals. No pretentiousness, no hype. Just good old fashioned compatibility.
© 2014 Incedo Group, LLC