It's a hard truth, but a truth nonetheless.
Every professional services company needs clients in the same way that a car needs gas or the human body needs food. If your firm isn't generating enough new business and nurturing existing clients to extend their engagements, it's going to starve.
Have you felt the crunch of:
Clients who don't come back, depriving you of easy and reliable income?
Poor or ineffective business development that isn't generating new clients, so you can't ever really count on a steady flow of cash?
Growth stagnation because you can't count on regular, predictable income?
Professionals who are great at what they do, but who aren't great at business development, forcing a few people to have to feed everyone else?
Little or no business development training, so nobody really has a plan to follow and your company is living hand to mouth?
No analysis because there's no data to track? How can you improve when you don't even know the real problem?
Doctors, lawyers, accountants, real estate agents, and other professional services people are highly trained in school, but typically, there's no business development training. Many professionals are great at what they do, but forget they're also in business and have to know how to develop it successfully or, speaking frankly, they'll be out of a job.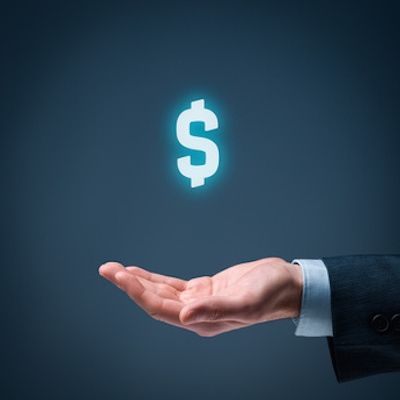 These 10 simple but powerful principles are the basis for all business development, no matter who you are.
A Band-Aid isn't going to cut it.
When business development stagnates, bad things happen. Partners and senior professionals complain that they keep the business going, junior folks get defensive and pouty, work flow becomes inconsistent and everyone scrambles to get new business (whether it's the right business or not), causing people to get angry and point fingers. The situation worsens, with no resolution in sight.
What's the solution, then? How can you and your professionals:
Skillfully and predictably develop new business to keep the money rolling in?
Increase your profit margin by learning to extend engagements and sell additional services and/or products to your existing clients?
Spend time with the right prospects and let the duds go?
Nurture those incredibly powerful old clients so they keep coming back with an open wallet and refer others just like them>
The proven solution is an effective, long-term, and totally customized corporate sales training program.
Maybe you've tried some training workshops, or started with some form of generic training that got everyone excited and yet quickly fizzled. Does this mean that corporate sales training doesn't work for yourcompany?
Absolutely not!
It means that you tried the wrong solution. You have to use the right tool for the right job.
I've spent more than three decades working with professional services firms of all shapes and sizes, and I've developed a proven corporate sales training system that has turned many floundering companies into powerful revenue generating machines that have far exceeded the expectations of their owners.
This isn't some "off-the-shelf" $99 Internet product that uses a bunch of happy talk and high sounding techniques that delivers squat. My methodology is built from experience with businesses just like yours, as well as building my own professional services firm from nothing but an idea into a solid eight-figure income.
Work with me and you get a dedicated partner who creates a tailor-made solution that:
Shows you once and for all how to generate a steady stream of new clients and to keep them coming back for more.
Uses regular booster shots to make sure the training doesn't sit on a shelf and get dusty.
Shows you and your senior professionals how to train and how to hire not just people talented in their field, but people who are going to use your training to keep the money coming in.
Shows you how to create an analyze business development metrics — what you can measure, you can improve.
The ball is in your court, now. I've offered you the key to a brighter and better future. You can do what successful professionals do and take action and work to make a positive change, or you can sit back and do nothing and let your firm flounder or maybe even fail.
If I sound harsh, it's only because I'm looking for the real leaders out there — the real professionals who want to thrive and grow their business and who aren't afraid to get their hands dirty or hear a little hard truth.
If that's you — if you want to add thousands to your monthly revenue stream, create a system to train existing and new professionals to develop your business, and maximize the real potential of your professional services firm — give me a call today.
If I think you've got what it takes, then I promise I'll give you 100% and we'll stay at it until you're flying high! The time is now!
30 minutes could change your results. Book your complimentary session today!
DON'T TAKE MY WORD FOR IT!
When I started to work with Linda I knew I was ready for something more, and needed help to get there. I wanted to take my business to the million-dollar producer level and knew I needed to create a business model that would provide sustainable growth. I heard Linda speak at a conference and knew then I needed to work with her. Her energetic style and long list of accomplishments came across during her presentation and motivated me into action. Her customized approach to coaching has helped me focus on my strengths, set realistic goals and keeps me accountable. In the last year, my business is 30% over the previous year, I am more confident and recognize and embrace my talents and abilities to create a business that resonates with who I am. I'm looking forward to reaching the million-dollar producer level with Linda's support and help.
I believe working with Linda at Incedo Group has made me a better leader. The bottom line is she forces you to sit down and think about what you are doing, why you are doing it, how you are doing it and its impact on others. This is invaluable to leaders who have to perform at their peak, in a world that equally regards consistency and the willingness to change.
I've found working with Linda provokes me to think, analyze and take action on the things that I need to change in order for me to have better outcomes.
I've found working with Linda provokes me to think, analyze and take action on the things that I need to change in order for me to have better outcomes.
Linda Finkle is incredibly insightful, thought-provoking and genuinely helpful. She combines strong listening skills with very practical and compelling business judgment. Linda's coaching has been instrumental in identifying and developing critical success factors in key senior leaders. Most important, Linda cares deeply about her professional relationships. She is certainly interested in success, but more importantly she is unequivocally committed to doing what is right. We place enormous value on our relationship with Linda and know that together we will share many future successes.
NOW IS A GOOD TIME FOR A REALITY CHECK!
Avoid partnership pitfalls and streamline your relationships. The current and future health of your business relies on how well you and your partners work together. My business partners consulting program can help your company resolve common issues such as: